DEDICATED TO PROVIDING AGGRESSIVE DEFENSE STRATEGIES FOR ANYONE ACCUSED OF ALCOHOL & CRIMINAL OFFENSES
DWI & CRIMINAL DEFENSE ATTORNEY SERVING ROCKWALL & DALLAS, TEXAS
As a seasoned trial attorney who has been working on DWI and criminal defense cases for over 20 years, I understand what you're going through. Having a DWI or criminal conviction on your record can have serious consequences, which is why I want to do everything I can to defend your case.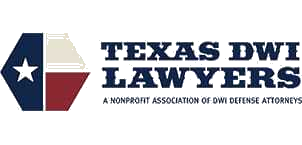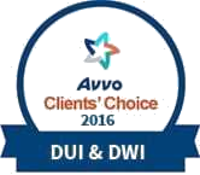 WHAT QUALIFIES AS A FELONY DWI IN TEXAS?
If you are driving while intoxicated with a child passenger under the age of 14, if you've already been convicted of two prior DWI charges, or if you cause serious bodily harm or a fatality while driving under the influence, you can be charged with a felony DWI.
Thanks so much for everything! For such a long and agonizing process, you made it feel like a walk in the park. Thanks so much for all the time and hard work you put into my case! I am very grateful and am very happy my case got dismissed and I enjoyed meeting you.
Mr. Hall was able to completely clear me of the charges i was faced with, for a reasonable price. I was lucky to have had him as an attorney as my case couldnt have been executed any better. I appriciate everything hes done. Mr. Hall is literally a lifesaver
The experience I had working with Justin Hall far exceeded my expectations. His attention to detail, focus, determination- and ability to obtain all the facts led to the greatest outcome! I highly recommend him to ANYONE for ANYTHING!
CAN I REFUSE A REQUIRED BREATH OR BLOOD TEST?
Yes, you can! Texas state law provides that where implied consent law is applicable, any person arrested for a DWI may refuse to take a requested test. A refusal may result in certain penalties, such as a suspended license, so you'll want to consult with an experienced DWI attorney as soon as you can.
PROVIDING 24-HOUR SERVICE TO CLIENTS IN ROCKWALL, DALLAS, COLLIN, KAUFMAN, & HUNT COUNTY
WITH OVER 15 YEARS OF EXPERIENCE SERVING THE
NORTH TEXAS AREA, I'M PROUD TO USE MY
EXPERTISE TO DEFEND YOUR CASE.
I've been serving residents in Rockwall, Dallas, Collin, Kaufman, and Hunt County since I opened the doors to my firm in 2004. As a longtime resident of North Texas, I take great pride in offering legal counsel and representation to the individuals of my own community and its neighboring counties.
I've always enjoyed using my knowledge and legal expertise to help defend those who may not be able to defend themselves. I decided to focus on DWI defense because of how many people it affects.
Over the last two decades, I've helped countless individuals throughout Rockwall, Dallas, and the North Texas area fight back against DWI and criminal charges because I believe everyone deserves a strong advocate in their corner.
DWI and criminal convictions have the power to significantly impact your life for years to come, and many people don't deserve to pay such serious consequences. That's why for over 15 years I've been working as a solo practitioner to provide the kind of personalized legal service that I believe all my clients deserve. When you work with me, I'll be at your side defending your rights every step of the way.